Karen Barbour
Born 1956 in San Francisco, CA. Lives in Point Reyes Station, California.
Karen is a prolific painter and a devoted keeper of sketchbooks filled with the thoughts, observations and drawings she utilizes for reference. Her process leads her to work on many pieces simultaneously, visiting them and revisiting them as they call to her. She is inspired by ongoing dreams and memories, both old and new, and the recollections play out on the paper and canvases like a narrative of her subconscious. The imagery is a surrealist mix of figures and abstractions, fluidly rendered with skillful combinations of gouache, ink, oil and collage.
Karen Barbour has a BA from University of California, Davis and a MFA from San Francisco Art Institute.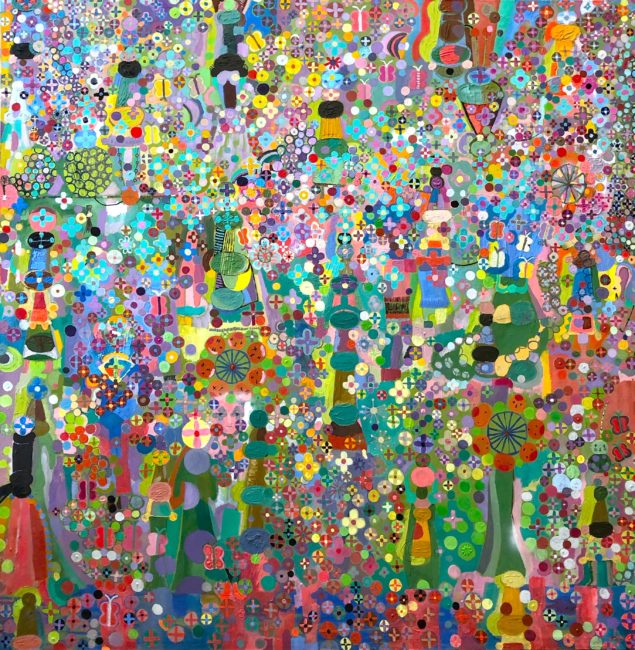 Karen Barbour, Untitled, 2018, oil on canvas, 79″ x 78″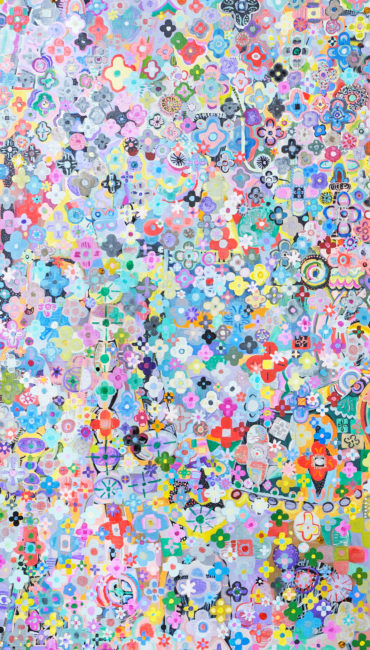 Karen Barbour, Untitled, 2018, oil on canvas, 84″ x 48″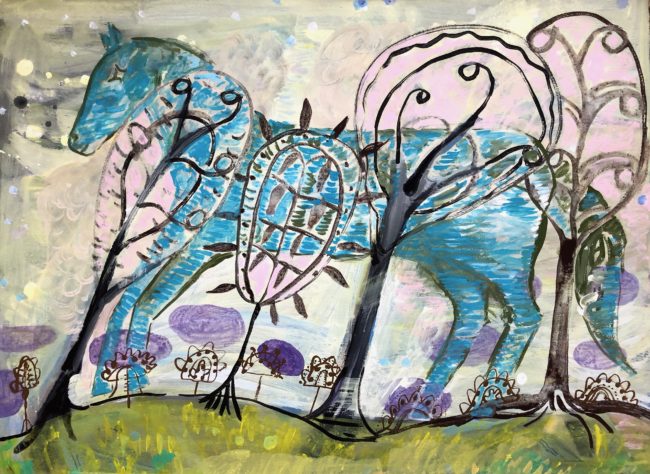 Karen Barbour, Untitled, flashe and acrylic on paper, 22" x 30"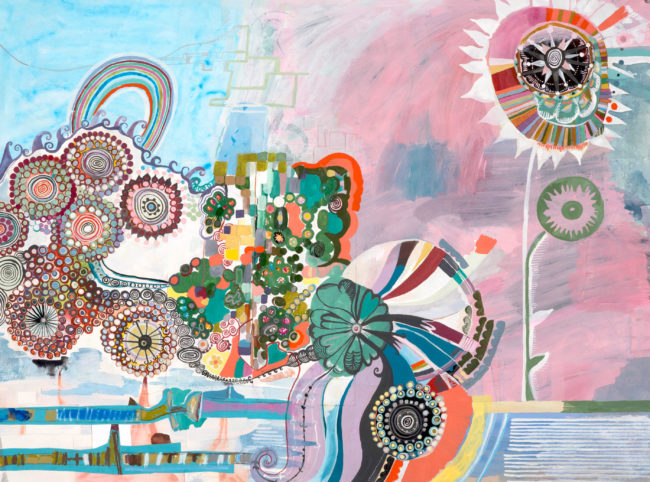 Karen Barbour, Untitled, collage and gouache on paper, 22" x 30"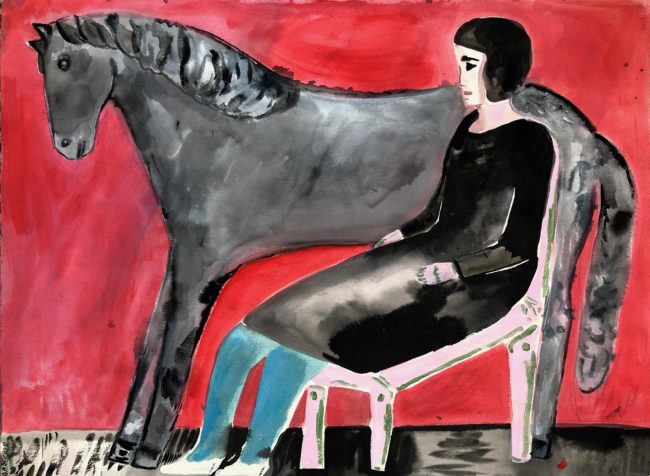 Karen Barbour, Untitled, flashe and acrylic on paper, 22" x 30"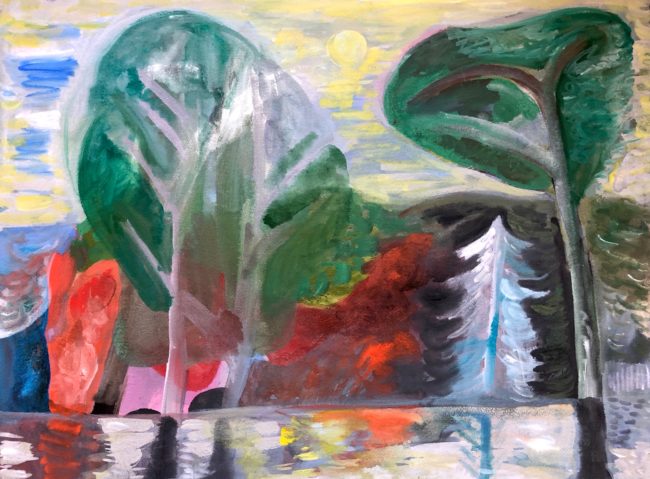 Karen Barbour, Untitled, collage and gouache on paper, 22" x 30"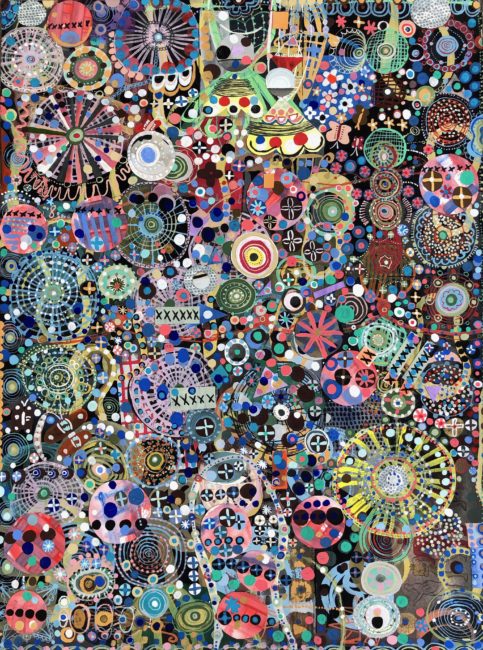 Karen Barbour, Untitled, gouache and ink on paper, 22" x 30"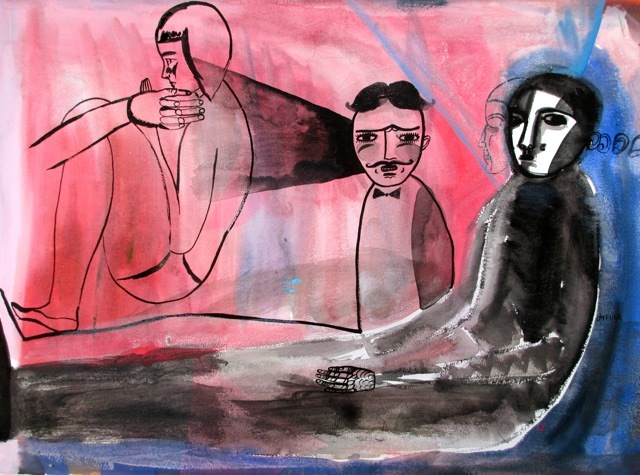 Karen Barbour, Untitled, gouache and ink on paper, 22" x 30"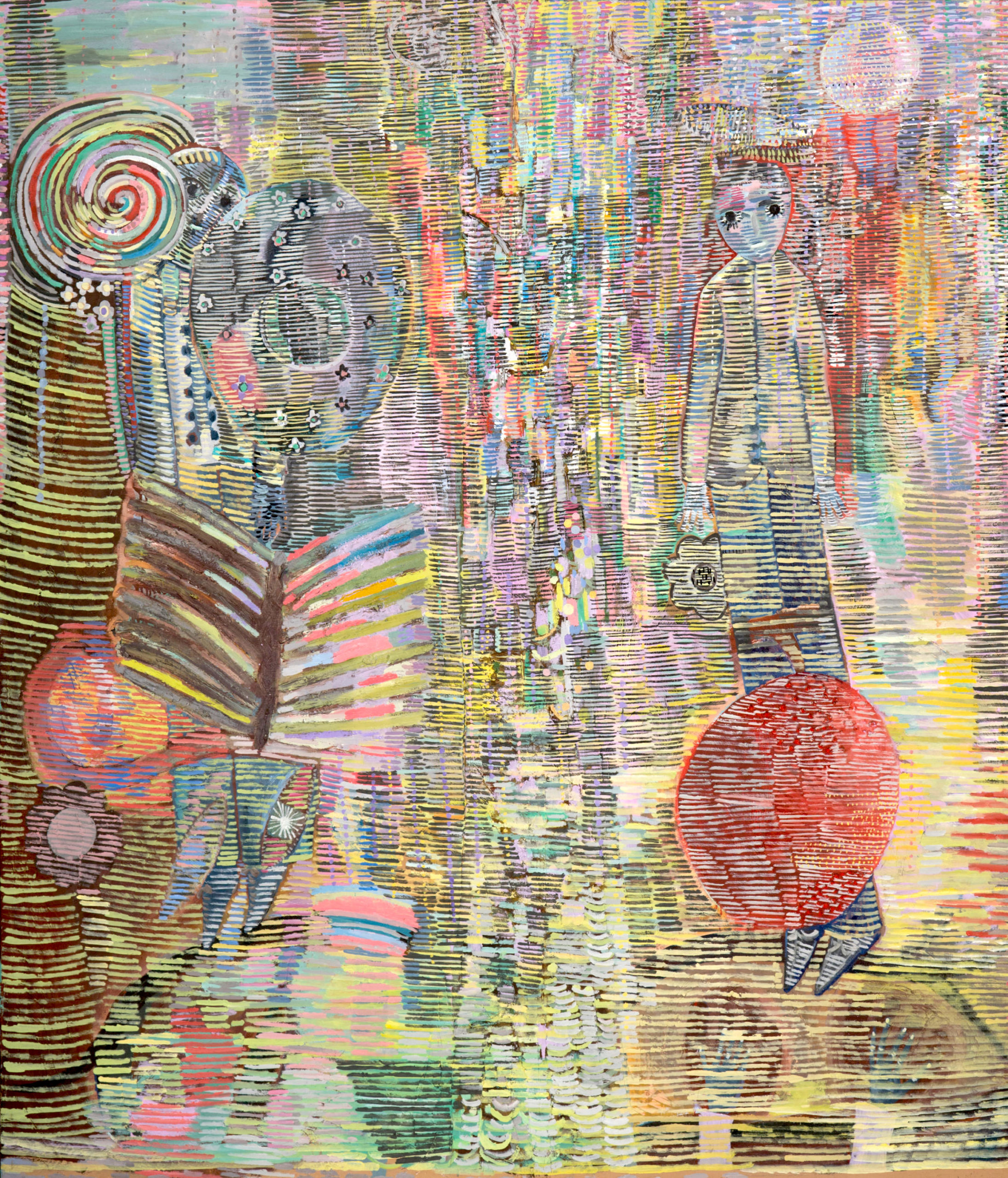 Karen Barbour, Untitled, 2017, oil on canvas, 72″ x 61″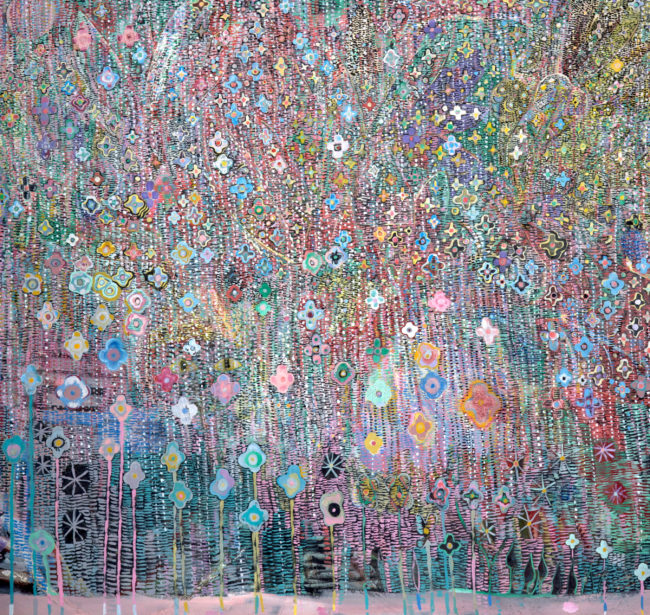 Karen Barbour, Untitled, 2017, oil and glitter on canvas, 67″ x 71″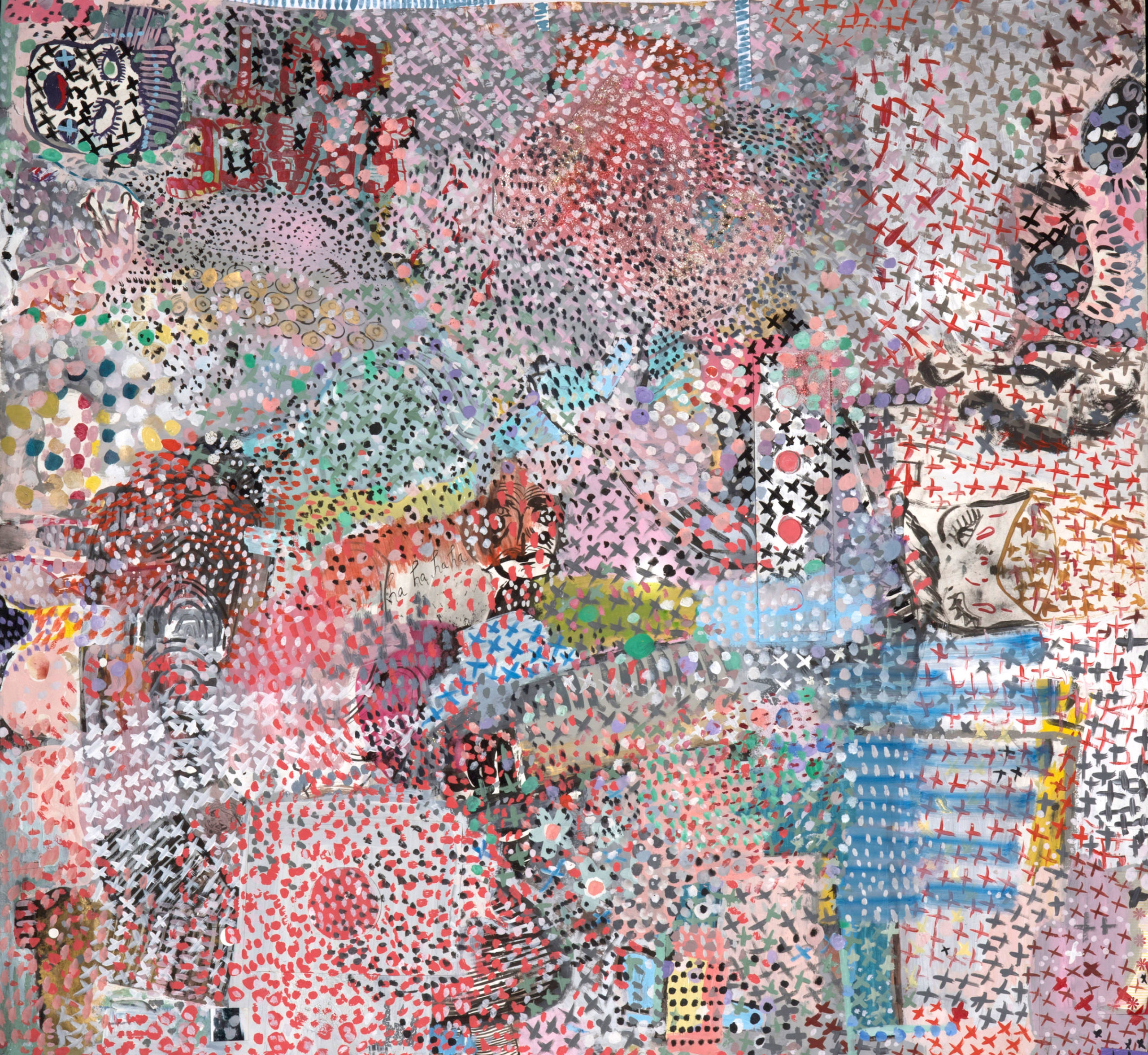 Karen Barbour, Untitled, oil and acrylic on canvas, 72″ x 72″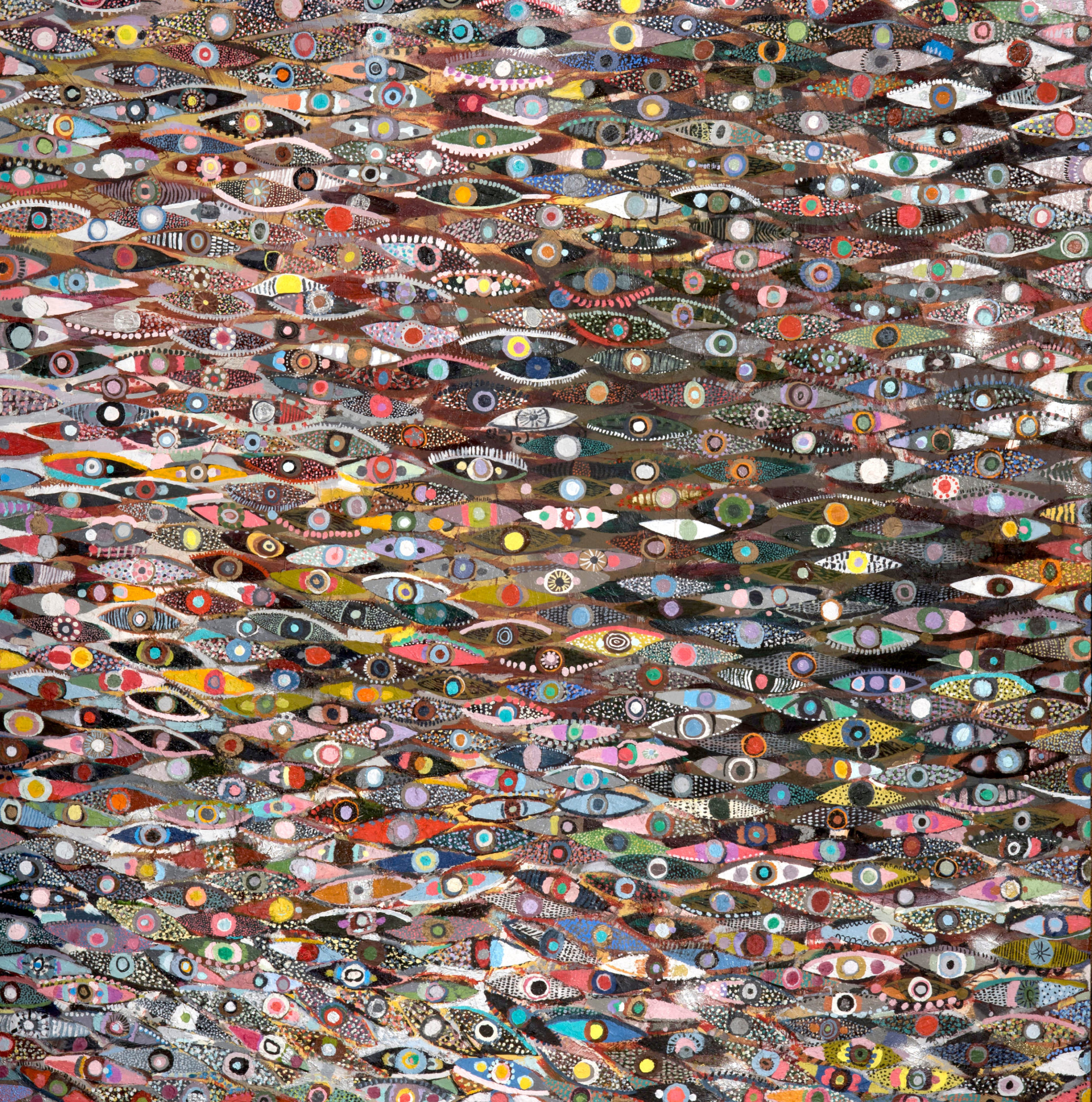 Karen Barbour, Untitled, 2017, oil and glitter on canvas, 72″ x 72″
Karen Barbour, Untitled, 2017, oil on canvas, 56″ x 44″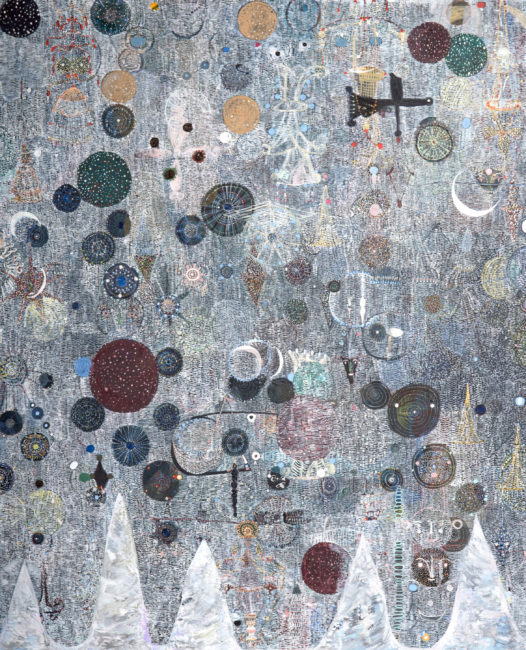 Karen Barbour, Weather Control by Sky Gods, 2017, oil on canvas, 90″ x 75″