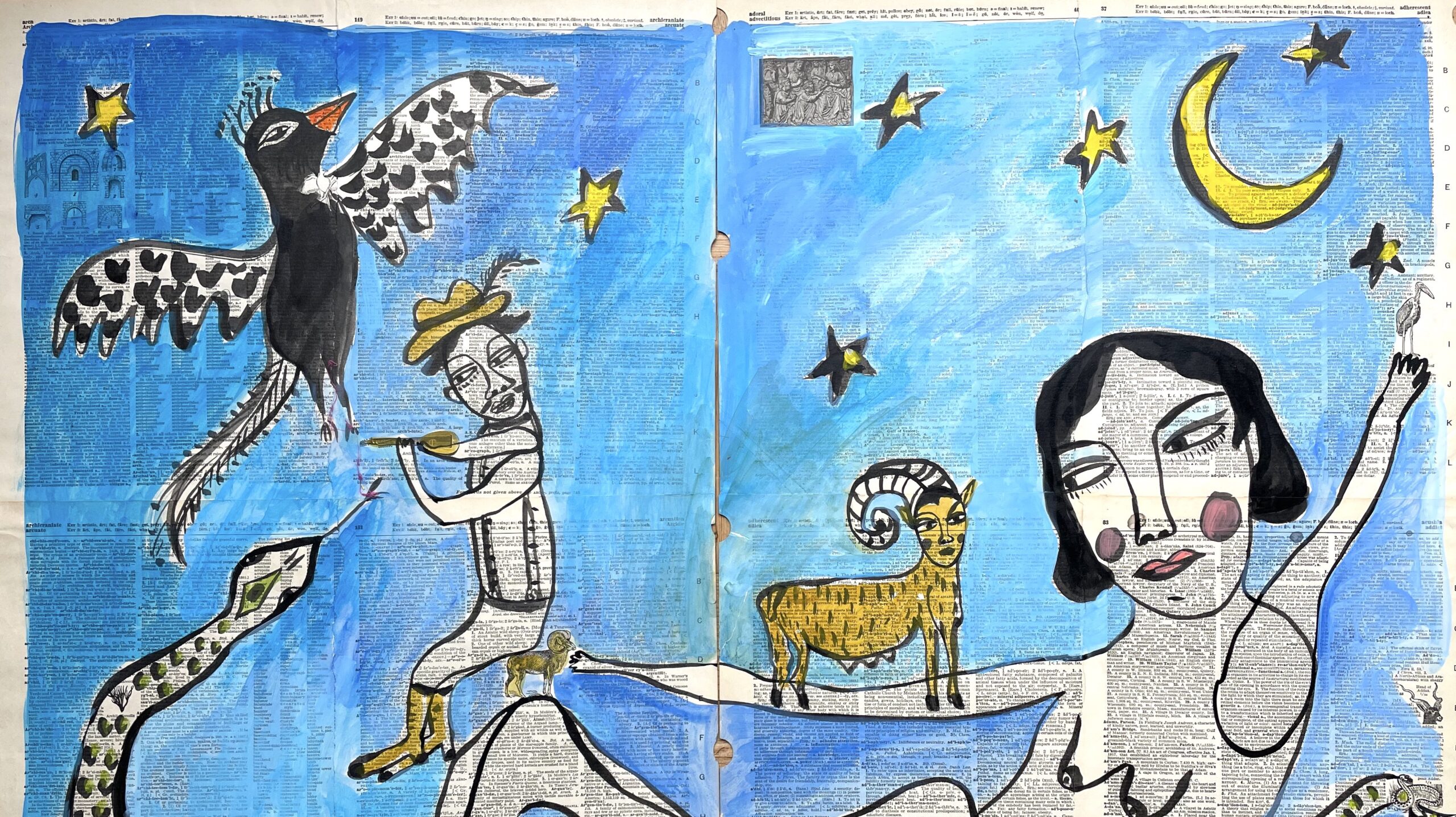 Adders Adoration of a Night Song
acrylic in dictionary paper
Lauren Ari works in many mediums but the foundation of her art is in drawing and storytelling. When working, she rarely has a finished piece in mind, but more an interest in seeing where the process of making will lead. She approaches her work with curiosity and a direct quality of line that has aliveness. Although the work is personal it taps into the universal.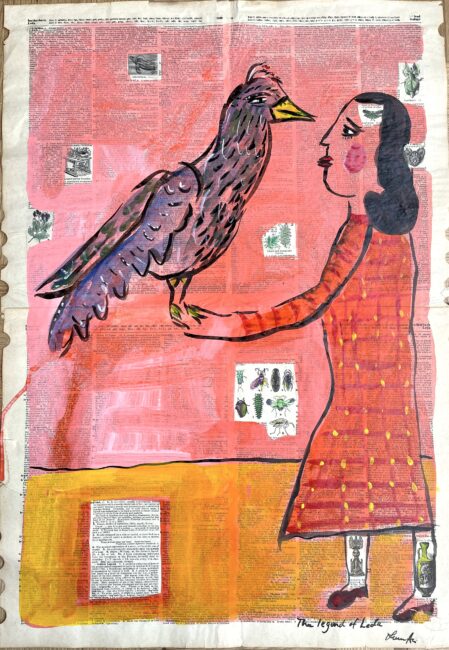 acrylic on dictionary paper
acrylic on dictionary paper
"My art making has been a source of refuge and meditation"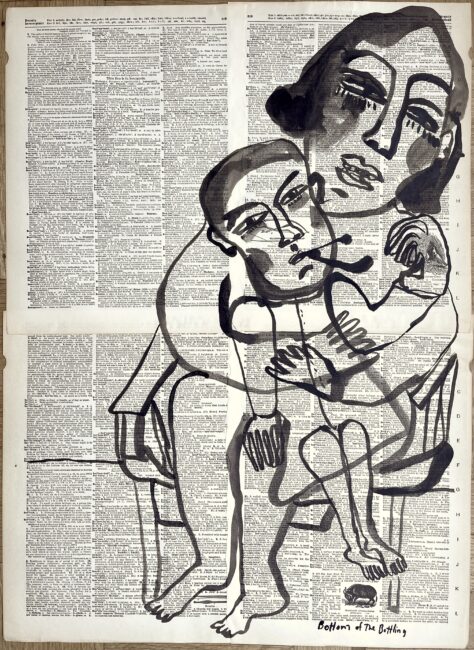 acrylic on dictionary paper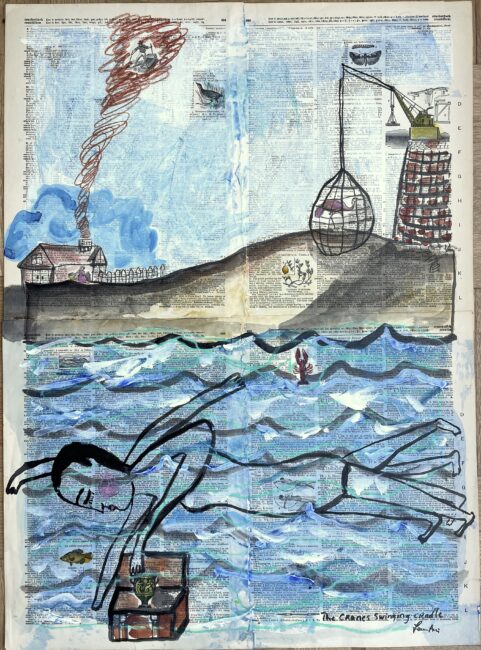 The Cranes Swinging Cradle
acrylic on dictionary paper
The 1913 Funk and Wagnells Dictionary series came from a memory of how she found school to be quite difficult. The artist always joked that she could learn anything she needed from the dictionary and encyclopedia. Lauren also wonders who gave each word its meaning and is searching for new meaning – tearing the pages out, reconfiguring them, and glueing the pages together in sets of four to give herself a paper canvases of about 2 feet by three feet to paint.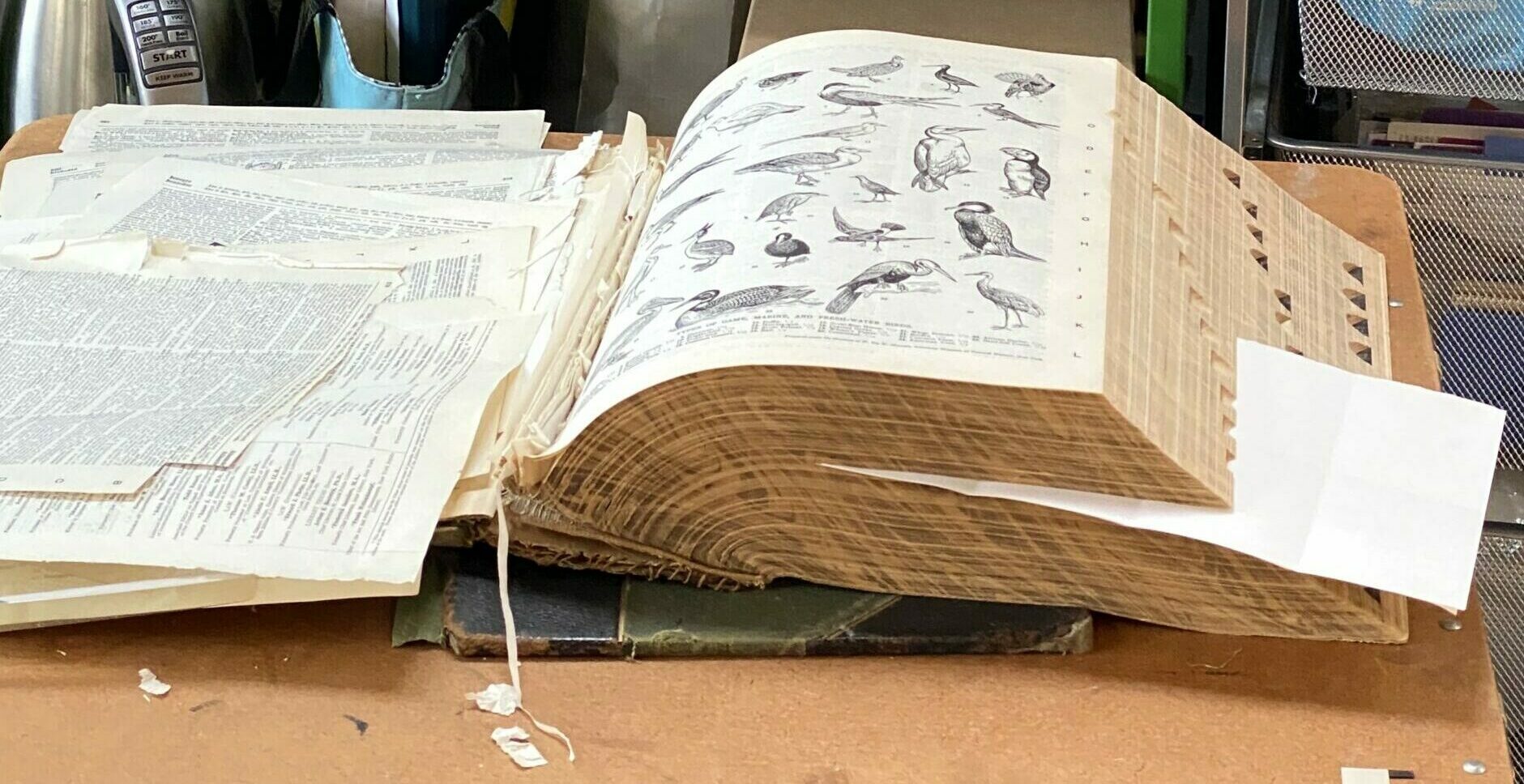 "As I paint, I collaborate with the dictionary, using the words and images to inspire me. Painting over to obscure parts and bringing new meaning"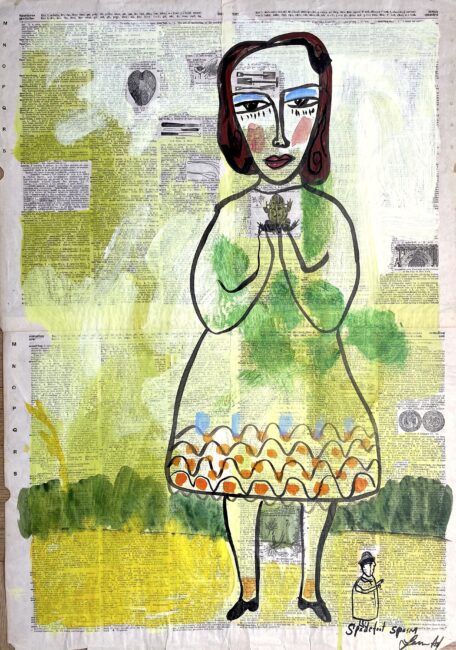 acrylic on dictionary paper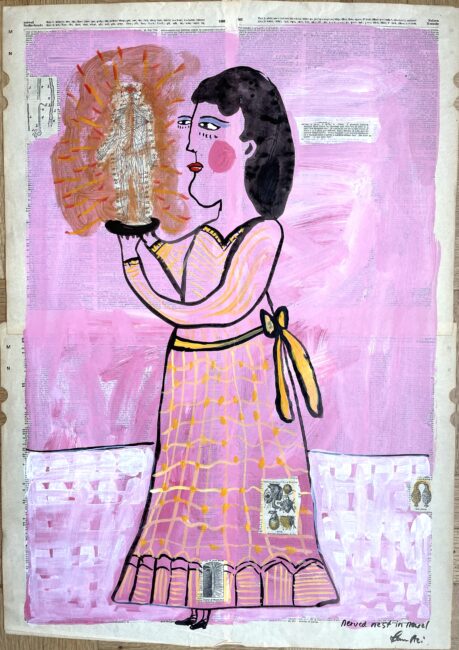 acrylic on dictionary paper
"The dictionary is so different from the way I am. It is factual, organized and labored where I am direct, intuitive and non- linear".

"What relationship do we have with objects and words and creatures that swirl around us"?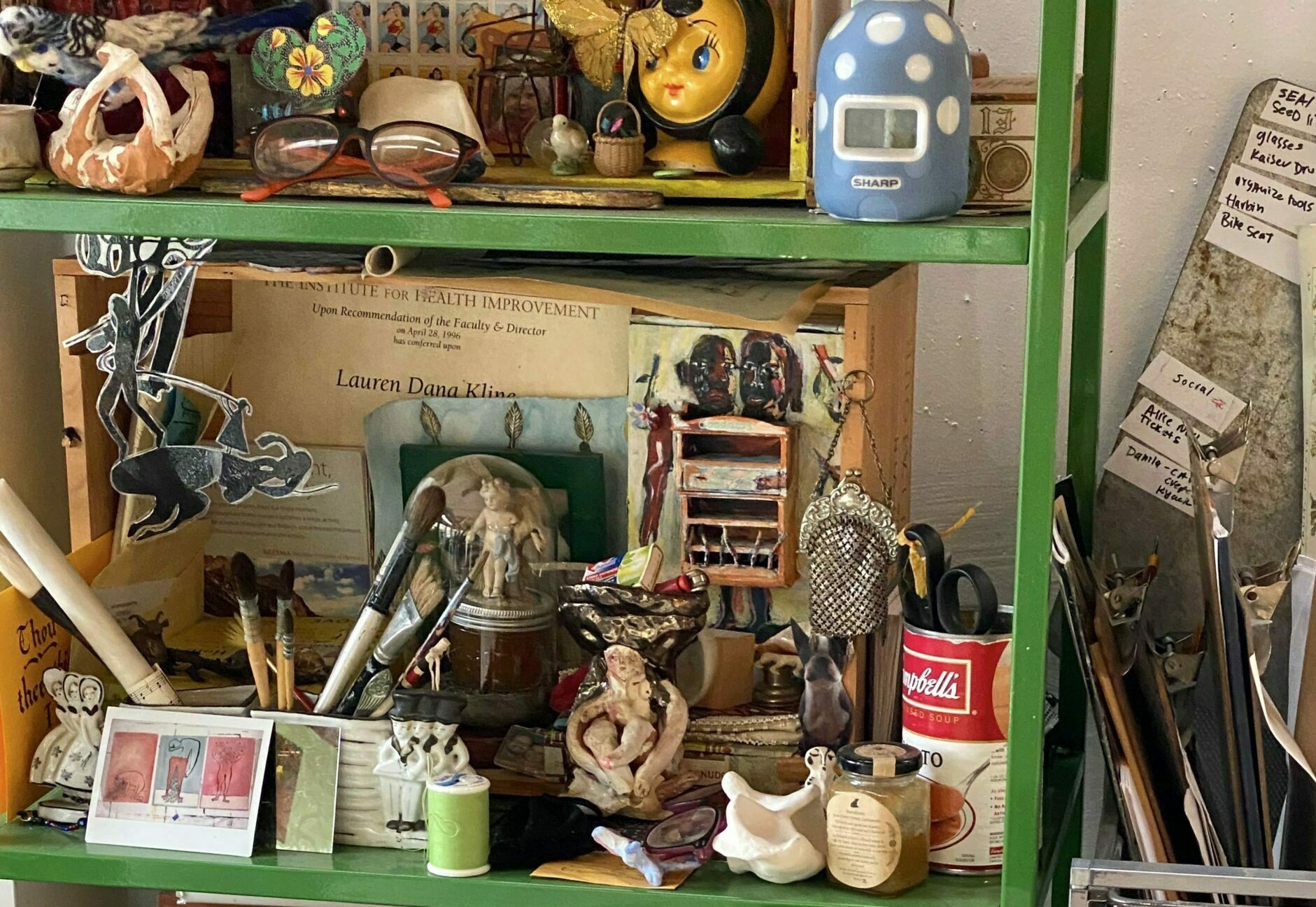 Lauren often takes the images from the paintings and creates sculptures to bring the drawings into three dimensions.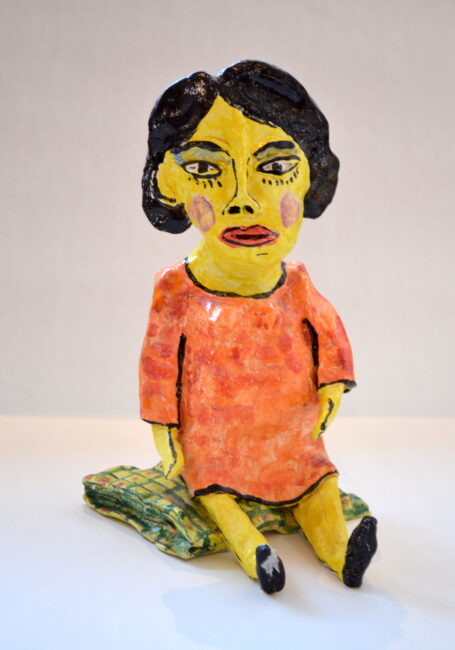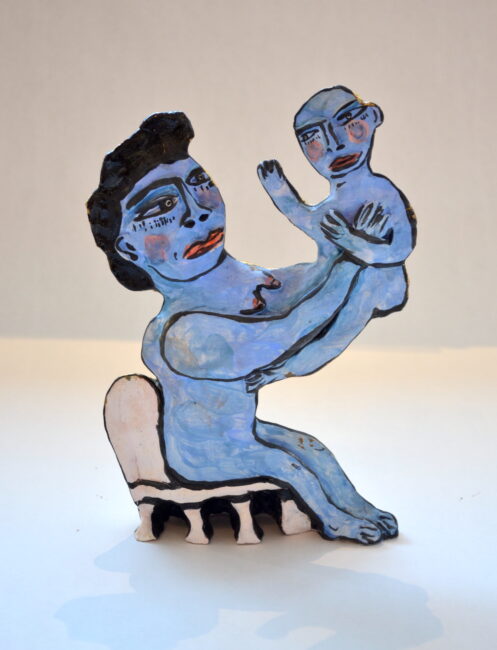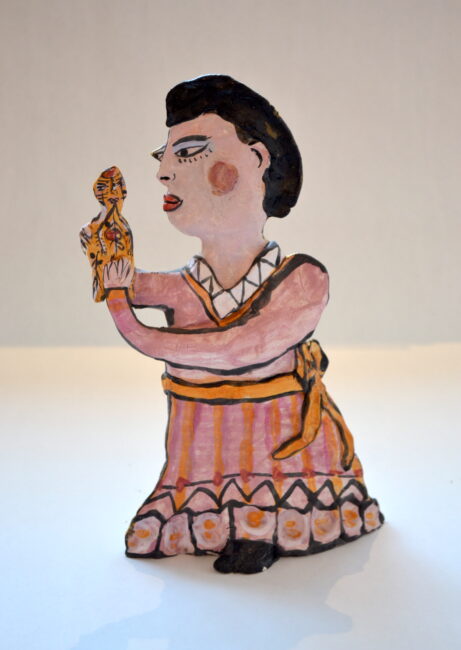 "Moist clay is the perfect material for me as it responds to any move I make. Its alchemical process is a beautiful metaphor for our humanness".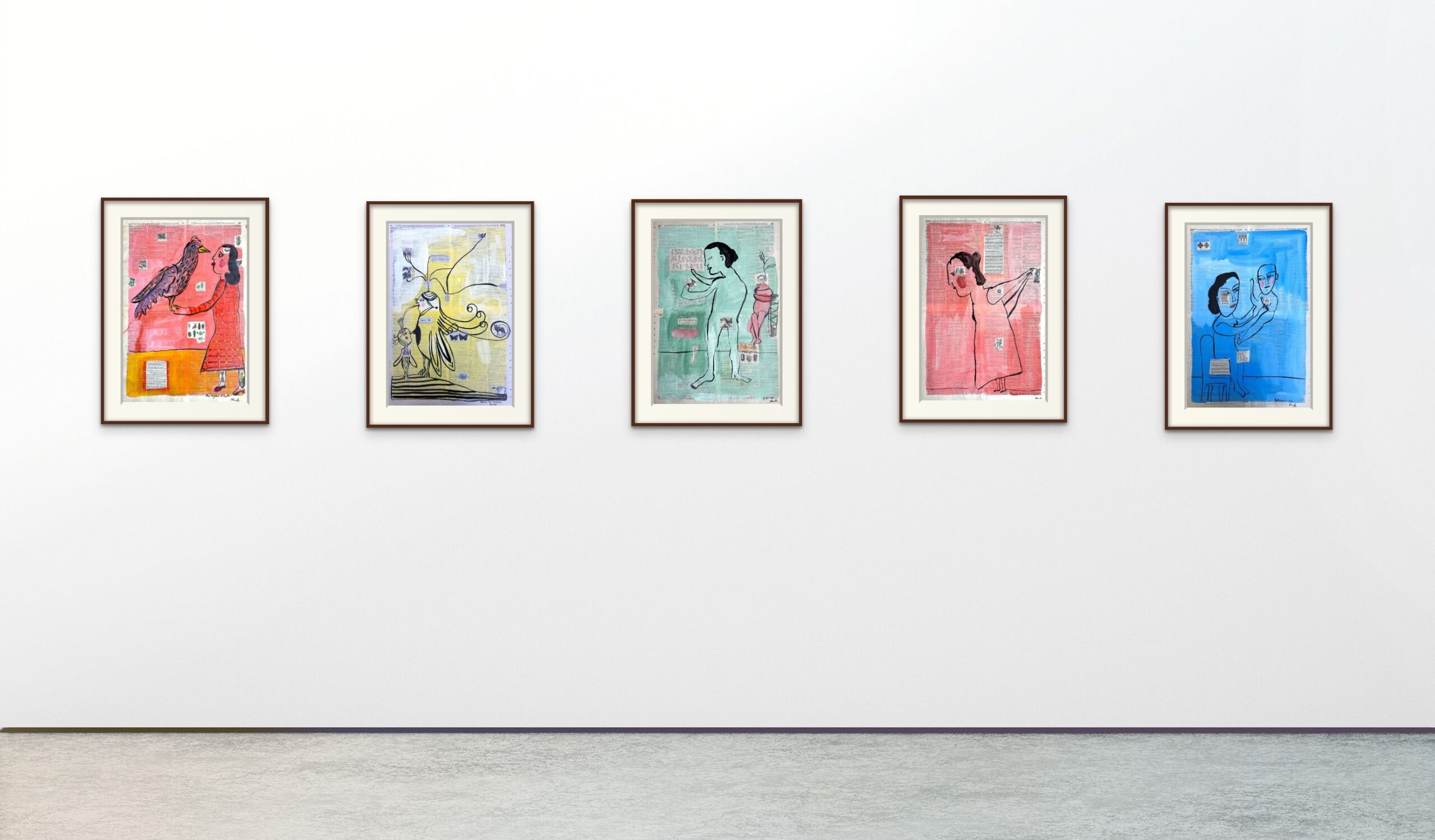 Searching For Meaning, 1914 Funk and Wagnell's dictionary series
"Ultimately the work is about the relationship I have with the piece and how present I can be while making it. My hope is that you will enjoy experiencing the work as much as I enjoy making it".
-Lauren Ari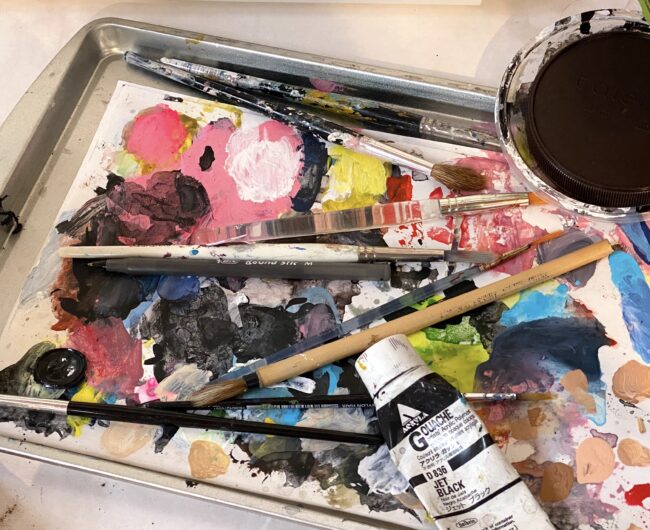 Lauren Ari is an artist and educator based in Richmond, California. She holds a Masters in Fine Arts from U.C. Davis after undergraduate study at the Rhode Island School of Design and CCAC. Lauren's work is in the permanent collections of the Legion of Honor Achenbach Foundation and the De Young Museum.