Laine Justice
Born 1981 in Birmingham, Alabama. Lives in Northern California.
Laine Justice is a painter with extraordinary, otherworldly vision. Upon silk stretched canvases, she skillfully incorporates oil paint, powdered pigments, gold leaf, glitter and graphite drawings to create epic works that read as both riveting abstractions and densely layered narratives.
The Battle Of Mara Series – The eight paintings interpret scenes from the mythological Battle of Mara, where and when Mara futilely attempts to derail Siddhartha from his momentous path towards enlightenment.
Laine Justice received her BFA in painting and sculpture with honors from the Pratt Institute in Brooklyn, NY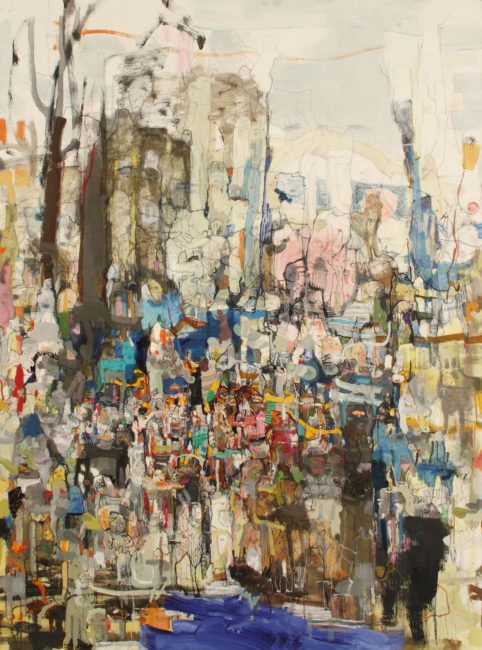 Laine Justice, Scene 7 of 8 On top of the mountain among the trees, the cat and the peacock watch the winding of Alexanders band | Under foot of a wild pony, baby bullbear drinks the sea. Oil, glass, quartz, resin, wax, charcoal, conte, graphite and powdered pigment on silk, 62″ x 46″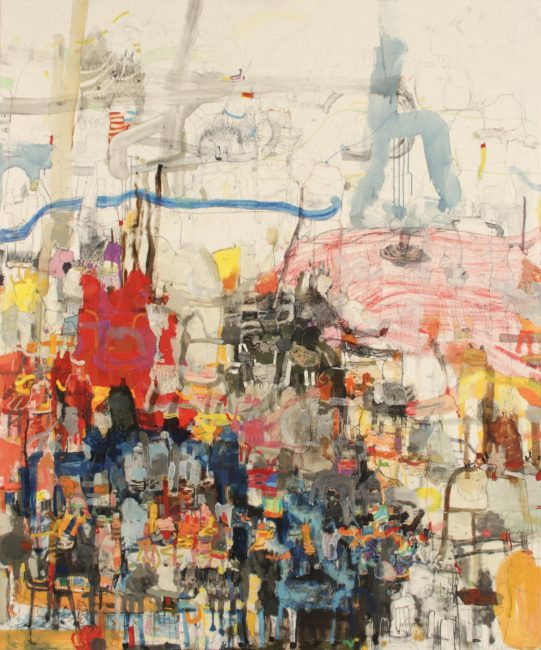 Laine Justice, Scene 8 of 8 On top of the mountain above the trees, in the belly of a golden fawn | All living things fold back into the air & the kid from which they came| Back to the beginning. Oil, powdered pigment, glass, quartz, resin, wax and graphite on silk , 60″ x 50″