Omar Chacon
Born 1979 in Bogata, Colombia. Lives in Queens, New York.
Omar Chacon has developed a masterful skill with acrylic paint, his medium of choice. He explores the boundaries of the material far beyond traditional applications and transforms it into pliable building blocks which then become the basis of his paintings. A brush is never used; instead the artist creates his complex constructions with clever techniques maximizing the plastic nature and vibrant color potential of acrylic paint.
Chacon's body of work continues to be influenced by the intricate patterns and weavings mirrored in the traditional folk art of South America. There is no doubt, however, that he is a thoroughly contemporary artist. His exuberant color combinations function as a visual metaphor for today's multicultural world. Chacon is fascinated by the rich diversity that exists across cultures merging, and in mixing the paint he is telling the soulful story of the sancocho, the collision of histories melting together in a delightful fashion. The resulting paintings are impressively inventive and burst forth with beauty.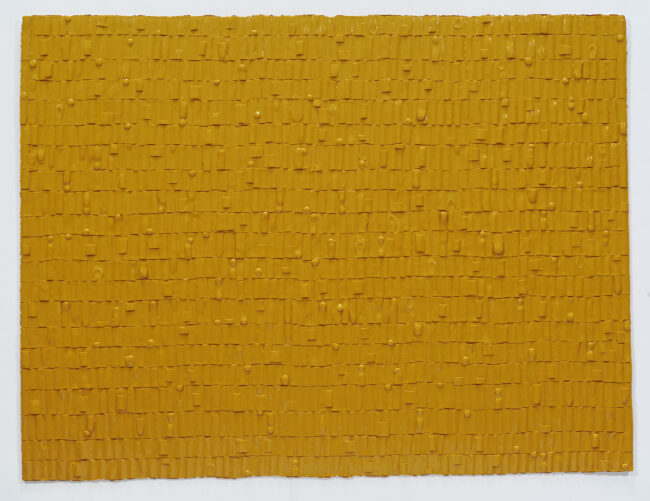 Omar Chacon, Vesperal, 2023, 22.5″ x 30″, acrylic on paper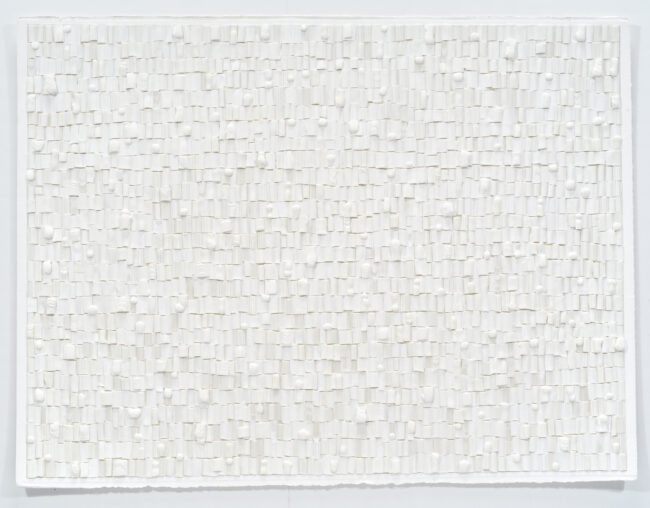 Omar Chacon, Power Blanc, 2023, 22.5″ x 30″, acrylic on paper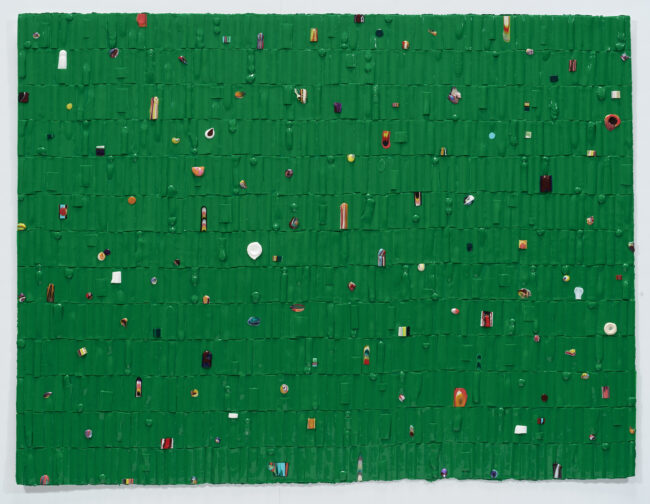 Omar Chacon, Vergel, 2023, 22.5″ x 30″, acrylic on paper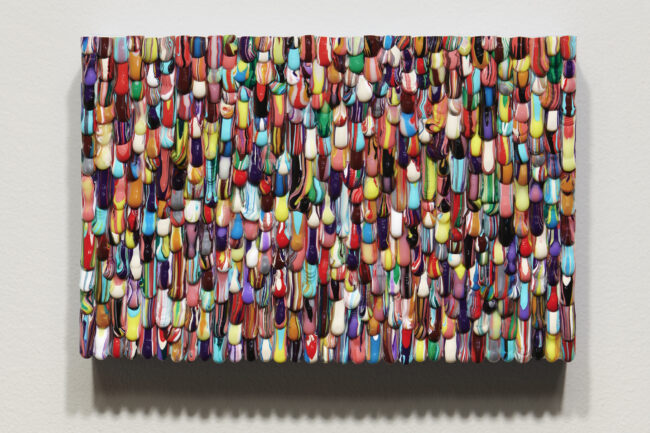 Omar Chacon, BDPM IX, 2023, 7.3″ x 11.5″, acrylic on canvas
Omar Chacon, Cirio, 2023, 11.5″ x 7.3″, acrylic on canvas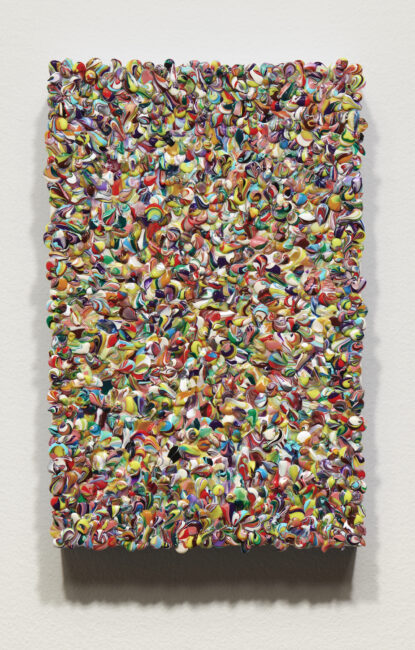 Omar Chacon, Cirio 2, 2023, 11.5″ x 7.3″, acrylic on canvas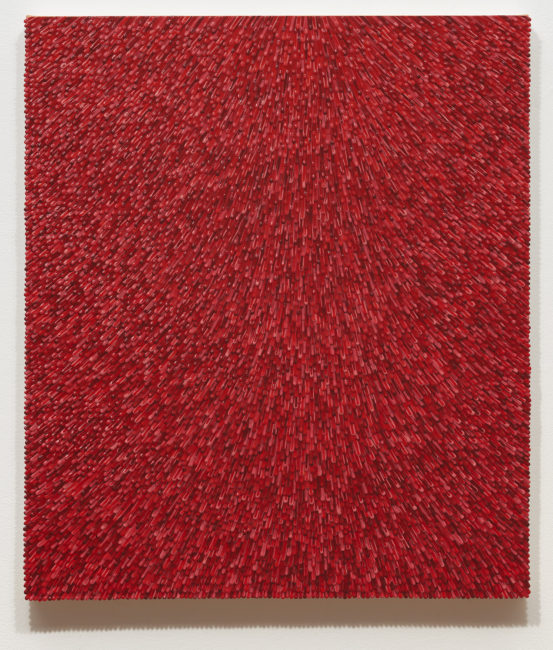 Omar Chacon, Mesalina Roja, 2016, 30″ x 26 1/4″, acrylic on canvas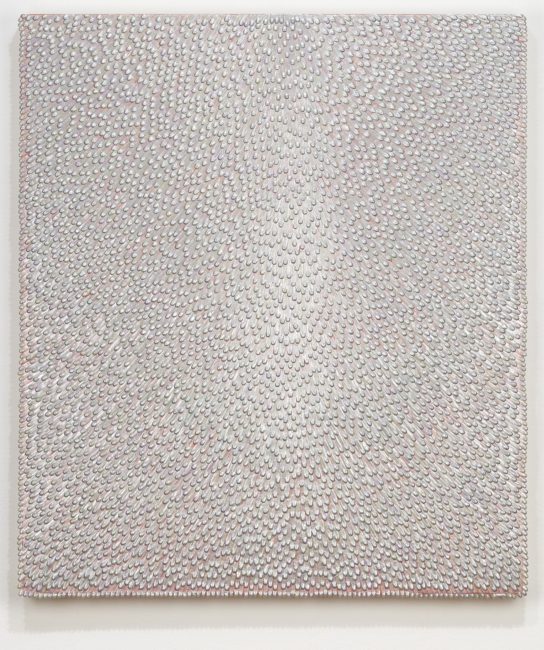 Omar Chacon, Mesalina Plateada RN, 2016, 30″ x 26 1/4″, acrylic on canvas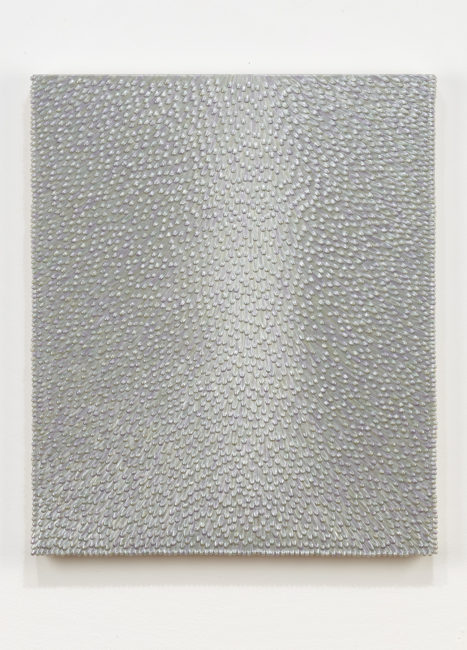 Omar Chacon, Mesalina Plateada, 2016, 24″ x 20 1/4″, acrylic on canvas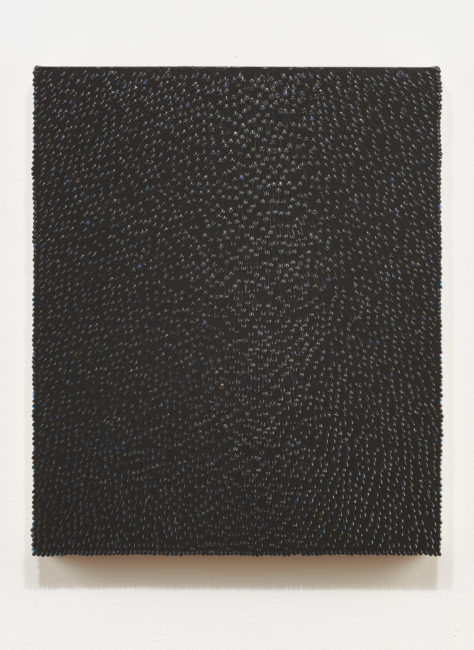 Omar Chacon, Variacion de Mesalina Negra, 2015, 24 1/4″ x 20 1/4″, acrylic on canvas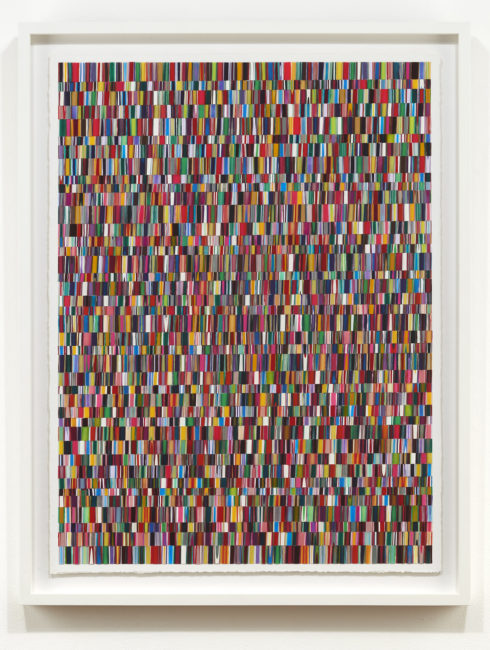 Omar Chacon, Opera, 2016, 33 1/2″ x 26″, acrylic on paper, framed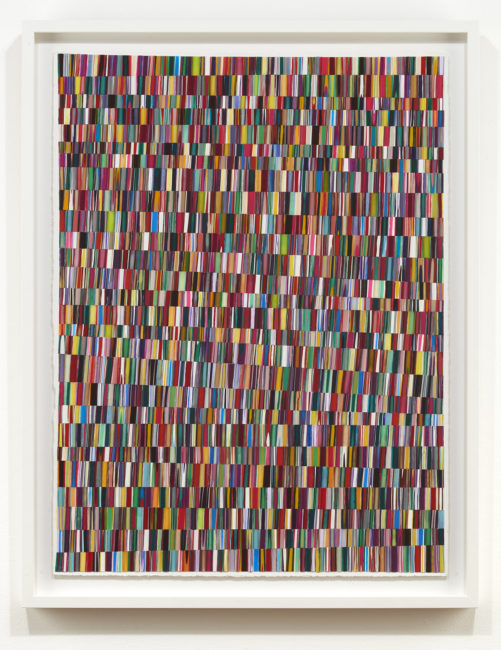 Omar Chacon, La Opera de Chapinero , 2016, 33 1/2″ x 26″, acrylic on paper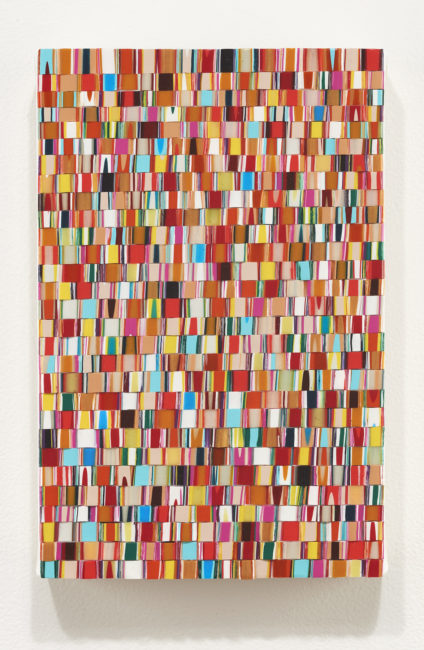 Omar Chacon, Variacion1 de la Opera de Chambacu, 2016, 11″ x 7 1/4″, acrylic on canvas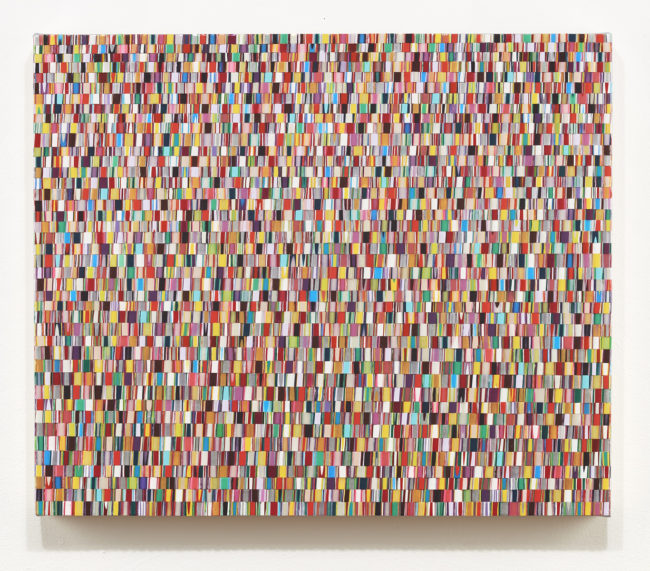 Omar Chacon, La Opera de Guacamayo, 2016, 20″ x 24″, acrylic on canvas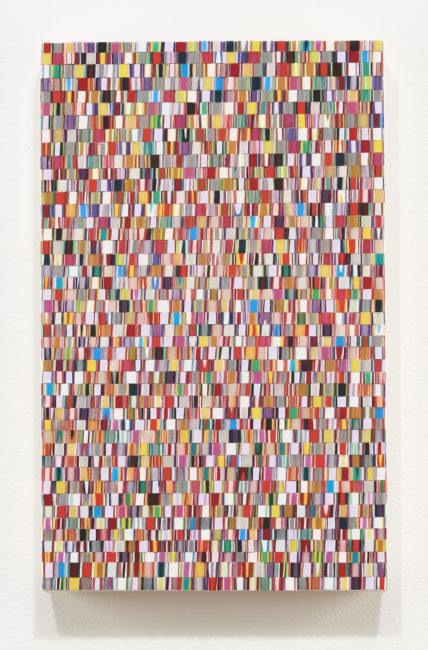 Omar Chacon, Opera Trifasica, 2016, 16″ x 10″, acrylic on canvas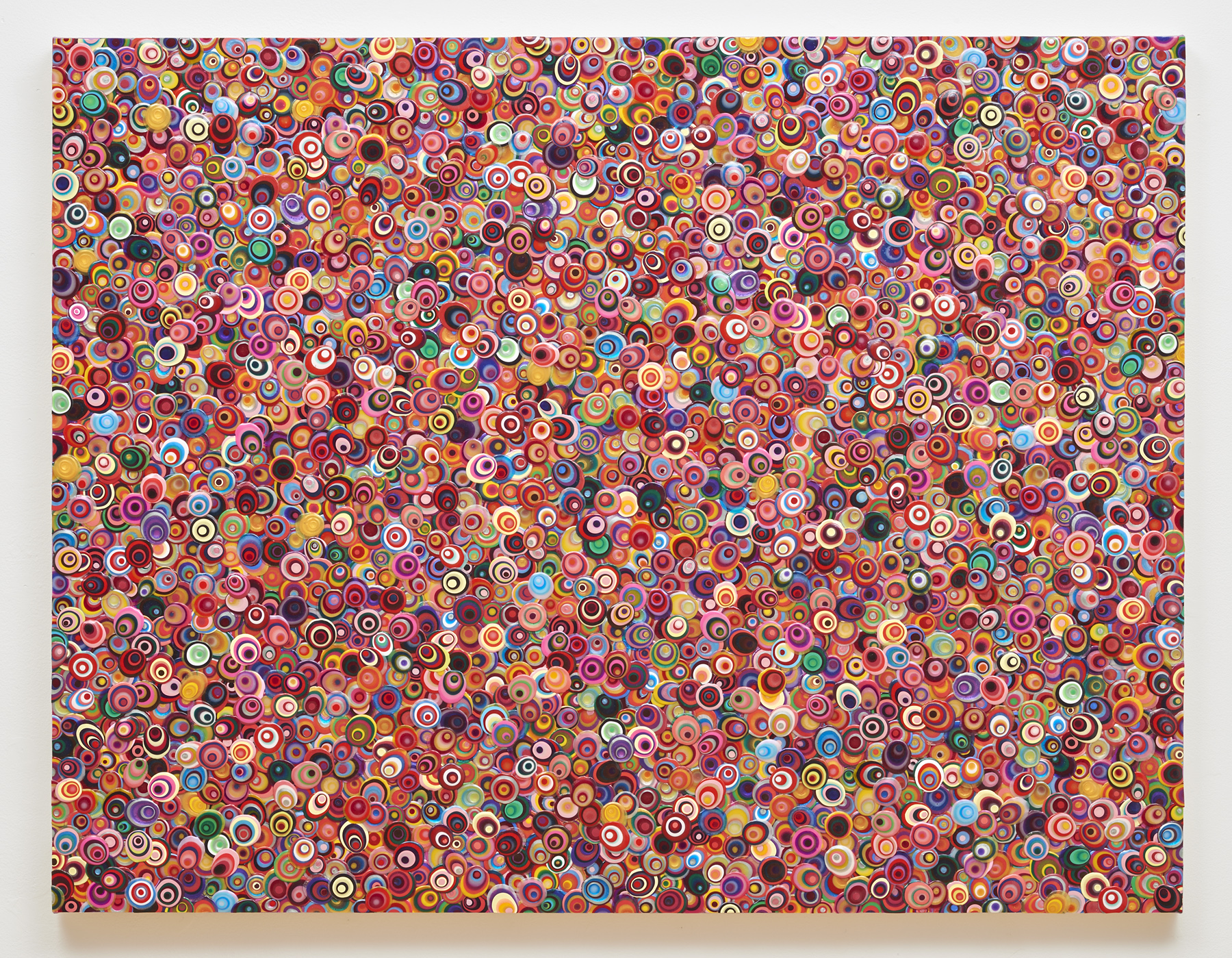 Omar Chacon, Choachi, 2015, 42″ x 54″, acrylic on canvas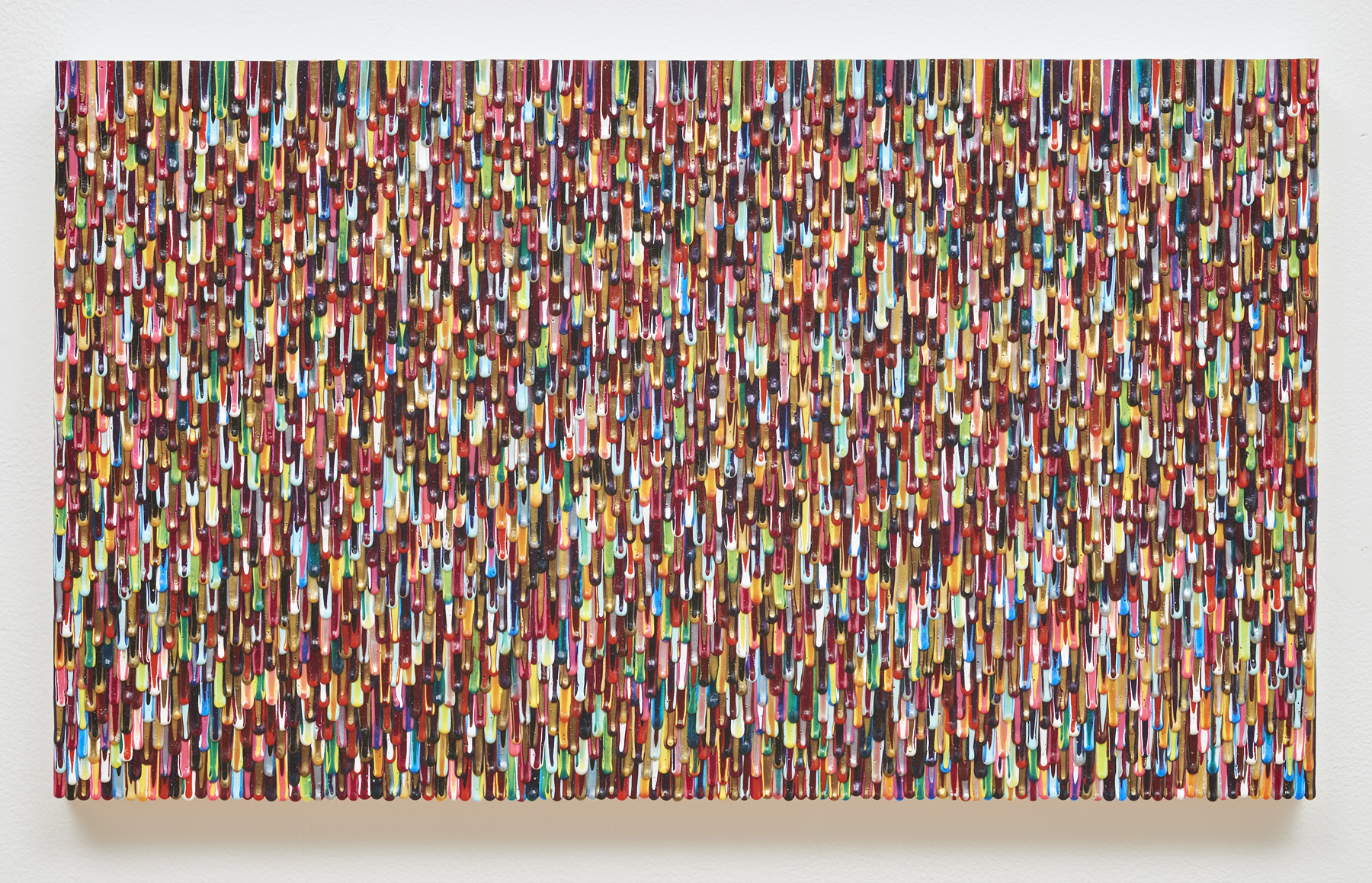 Omar Chacon, Fosca, 2015 12″ x 24″, acrylic on wood panel